Approved by: TENNESSEE DEPARTMENT OF SAFETY Certified AAA Instructors Defensive Driving Course $75 if paid day of class or save $10 by pre-paying.
Our Defensive Driving Course Traffic School is

Informative

Approved

Convenient

Easy

Affordable
Whether you have received too many points on your record, the court has ordered you, or you just want to learn driver's safety, we will grant you access to your desired goal. Access Granted Traffic School teaches a AAA certified course. We are confident that you will leave our course a safer driver. That is our number one goal!
Our Chattanooga defensive driving course traffic school is conviently located.
Access Granted Traffic School Schedule
Our defensive driving course is conviently located in Chattanooga TN.
---
Traffic School Frequently Asked Questions
How much does the course cost?
The course is $64.95 if you pre-pay online or by phone, or it will be $75.00 the day of the course (cash or credit).
Where is the course located?
The course is located at the Fairfield Inn & Suites,2345 Shallowford Village Dr. Chattanooga, TN 37421. For directions to course: Click Here.
When does the class start?
The course will start at 9:30 a.m. promptly. Please show up a little early if you need to pay for the course.
How do I know if I need the 4 hour or the 8 hour course?
Each court and state has different requirements. Make sure you check with the source that is referring you to take a course and see how many hours they require. The course itself is held at the same place and at the same time. There is no difference in price. The 4 hour course is just the first half of the eight hour course. Please specify in the comment box if you need a 4 hour course.
What do we do for lunch?
We will take a 30 minute lunch break.
When do I get my certificate?
The certificates will be given to you that same day, immediately after you have completed the course.
What do I do with my certificate upon completion of the course?
Return certificate to court clerk or Tennessee's Department of Safety (whichever applies). It would be a good idea to make a copy of the certificate for your personal records.
Is there any driving involved in the course?
No, this is a classroom only course.
What do we need to bring?
Bring some form of identification. All other class materials will be provided.
Will this lower my insurance?
Check with your insurance carrier.
What if I lose my certificate?
If you happen to lose the certificate another one can be shipped to you for $20.00.
What if I can't make it?
If for whatever reason you can't make the date you registered for we will gladly re-schedule you at no cost or offer you a full refund as long as we are given 7 days notice. No refund is available if cancellation is within 7 days of scheduled class date. Likewise, it will cost $20 to re-schedule if notice is not given 7 days prior to scheduled class date (this only applies to those who have pre-paid).
How it Works
It's This Simple...

Access Granted Testimonials
Access Granted Traffic School was a very useful and eye-opening course for me. I never considered myself a bad driver but this course, in straightforward, comprehensive and engaging way, made me far more aware of the risks and necessary precautions involved in driving. The course material and instructor made me want to be a safer, more cautious and aware driver.
I was referred to Access Granted Traffic School to fulfill my court requirements. Payment was simple and convenient from the start. The location was easy to locate. The class was incredibly informative and helpful. I personally believe that many more people could benefit from this experience.
Actually not as boring as I thought. I actually ended up learning quite a bit.
Videos were very helpful and the instructor was very prepared and can make you understand rules easily.
My experience with Access Granted was pleasant and educational. The website was easily accessible and user friendly. After signing up, they immediately send you a confirmation email telling you the place and time of the class. I am an MTSU student and the location was extremely convenient for me. The defensive driving school class started on time and the instructors strived at all times to keep it interesting and worthwhile. I learned many remarkable facts, not only about my driving but also about how to be prepared for those driving around me. The instructors spoke clearly and were easy to understand. They led many open conversations with the class, had interesting videos, and helpful handouts. They were prepared and enjoyed being there. I highly recommend Access Granted as a defensive driving school to everyone.
This course is quick, easy, and informative. Answering questions and being active allows for a more enjoyable experience.
I found this class to be very helpful. It has showed me many things that I was unaware of before attending class. Many stats that really put things into perspective for me. The instructor was also a major factor in the outcome of the class. He kept people engaged and he knew everybody's name which really impressed me on a personal level. I would recommend this class to all of my friends and to people that I know are unaware of some things we face on the road.
The Course made me realize how much I didn't know about driving. Went by quickly and learned a lot.
Access Granted Traffic School
We understand the angst that comes with a state or court mandated traffic safety course. We will provide you with a peace of mind and security knowing you have been granted access to drive. Our course is approved by Tennessee's Dept. of Safety. Our class has been quoted as "fun," "easy," and "informative."

So Relax, not only will you learn a lot and have the training to meet all state or court requirements, you might just enjoy yourself as well. Register now and claim your seat in the class before all the spots fill. We are ready to grant you access!
---
Defensive Driver Training Course in Tennessee
---
Chattanooga, Tennessee
Address: Fairfield Inn & Suites
2345 Shallowford Village Dr. Chattanooga, TN 37421
Phone: 423-602-8687
---
Class Schedule
---
Looking for an on-demand online course?


On-Demand Online Course
Drive Responsibly
---
Important! On-Demand Course
Make sure that LIVE instruction is not necessary before registering. This class is permissible on a case by case basis for court referrals only.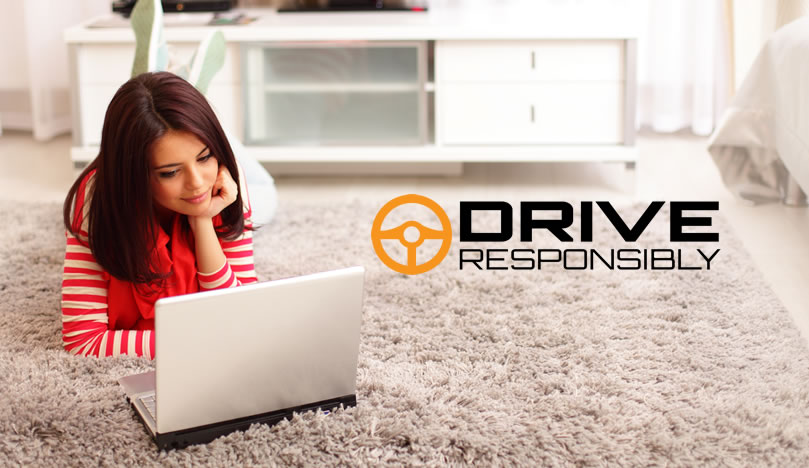 Drive Responsibly
Our number #1 goal is that you become a more responsible driver as a result of taking this defensive driving course.